Arizona Investment Property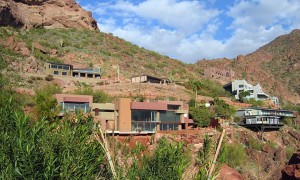 Arizona Investment Property – There is no doubt that Arizona home prices are a relative bargain these days, little more than half of their 2005 peak.  With a median home price in Phoenix of $130,000 today, a majority of the population can buy into the American dream – home ownership.  When Americans see a true bargain, they buy.  They may not get the very lowest price, but they get what they want at a great price.  That is value to them, and they are satisfied with their purchase.  After all, there is some risk in waiting for the very bottom of the market to buy.  What they want to buy may very well be gone when they finally decide to pull the trigger.
With very low prices, very low interest rates, and very low down payments, all homebuyers need is a location that is right for them.  And a lot of newly qualified homebuyers are taking the edge off the risk of waiting by receiving the federal government's first time homebuyer tax credit.  All of this value is setting the stage for a sustained recovery in Arizona's housing markets.
Even though prices may yet decline as more foreclosures are processed through the market, there will be an end to the downturn.  There is demand for good housing in population growth areas and relatively few new homes will be built until builders can make a profit.  Tucson permit activity is still only 17% of its 2005 total.
During this window of opportunity, buyers will still be in control as their demand will be less than the markets' supply.  But many houses will sell now at value prices as buyers choose where they want to live, not just what they want to pay.
In addition, low prices and low interest rates are attracting investors once again.  A reasonable down payment leaves a manageable mortgage that can be supported by a market value rental rate.  And most foreclosure victims cannot re-buy; they must rent.  So there are new renters in this market to make up for existing renters who figure how to buy for the first time.
There is a different mix of buyers and sellers in each Arizona city, but investors can choose the best mix to meet their financial goals.  Phoenix has comparably low permitting activity, a low unemployment rate, a low median house price, and a low ratio of housing cost to income – all good signs for investment housing.  Flagstaff is the opposite and will generally not attract investors.  Hence, investor buyers account for nearly one-third of current house sales in Phoenix.  Remember, today's investor is not a speculator on near-term price increases; he/she is a disciplined money manager.
Low-priced housing is getting nearly all the press as buyers of primary residences and investment housing are more interested in value.  The general economy will have to begin its own sustainable recovery before higher-priced housing recovers.  So the bargains will last longer on this part of the housing market.  This typifies Scottsdale with its higher median price houses.
Smaller cities like Prescott & Flagstaff have buying opportunities as well for the current residents who do not want to move and for investors who are not comfortable with metropolitan areas.  Yuma, with its military bases, will always be ripe for value-priced housing.
In short, sales are happening in Arizona – Houses are bargain priced – Investment makes sense again – Demand will overtake supply – Buyers will buy now if they can afford what they like – Sustainable growth is on the way. As always cash is king and Private Money for Arizona Investment Property can help faciliate deals.
Coming Soon – Due to numerous request for investment property opportunities in the Arizona Real Estate Market – We will soon be adding properties from the multiple listing service in  the following markets; Phoenix, Tempe, Scottsdale, Mesa, Chandler, Gilbert Glendale and surrounding markets, check back soon why we update.