Dallas Office Investment Property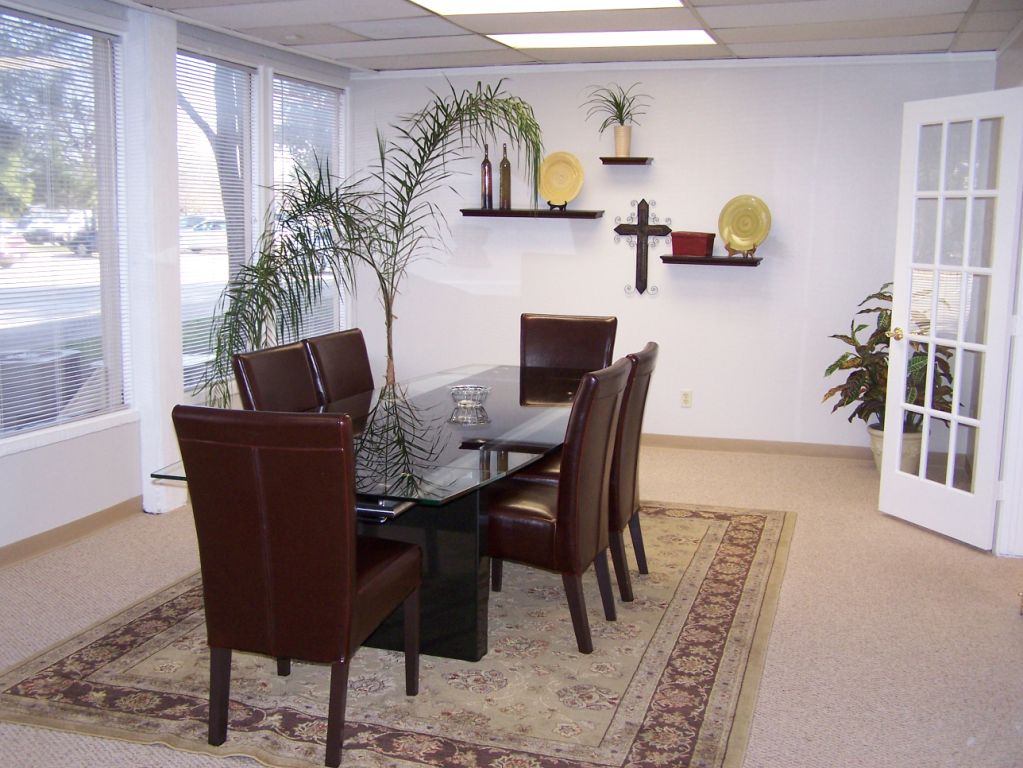 The Dallas Office Plaza being offered for sale is located on nearly eight acres of green, open space, with mature landscaping, and a quiet, collaborative environment designed to keep and attract small and mid size business tenants. The property has been well cared for and well maintained. Since 2005, the ownership has made $ 368,000 of improvements.
The project is being offered at $3,875,000 while the replacement cost of the office complex would be from $7.5M-$10M. With nearly 100,000 square feet of office space the extremely low price of $38/ square foot offers an investor tremendous value in a solid market at fire sale pricing.
To assist in facilitation of a sale the  seller is offering Seller Carried Financing to an acceptable Purchaser with the following financial conditions :
The Purchaser must pay fifty percent of the purchase price in cash at closing
The financing will be non recourse with the real estate as the sole security for the financing.
The interest rate will be interest only at the rate of 5 1/4 % , with a 30 year amortization, balloon in 5 years
The loan will be freely prepayable at no expense and will not be tranferable
No junior or secondary financing will be permitted
For further due diligence items and to schedule a conference with the seller call Robert Stec 312.433.9300 x 20 or Email rob@ideallocation.com
The Office Plaza offers on site leasing and management, a free community room, free conference rooms and facilities, hospitality functions, and a business friendly surrounding . Located four miles due south of the DFW airport in the center of the thriving mid-Cities corridor.  Grand Prairie is the center of job and population expansion. Grand Prairie is easily accessible by George H. Bush Tollway (161), I-30 or I-20 and the Mountain Creek Bridge
Call 312.433.9300 x 20 For More Information on our Investment Property Opportunities
Nine Buildings on 7.78 acres Due South of DFW Airport
Mature Stable Tenant Base
Rich, Lush, Park Like Setting
Central Metroplex Highly Desirable Location
High Tenant Retention with business friendly environment
Located in one of fastest growing job creating cities in USA !
Dallas Office Investment Property Summary
Price:                       $3,850,000
Rentable Sq Ft:               92,424
Price/Rentable SF:           $41.66
CAP Rate Current:              8.2%
Year Built:                         1978
Parcel Size:                 7.7 Acres
Type of Ownership:      CorporateThe property is currently 90% occupied with a mature stable tenant base. 2011 Gross Income of $792,000 and a 2011 Net Operating Income of $309,750 creates a stable cap rate 8.2% with upside.
Property Type: Multi Tenant Office Building
Parcel Size: 7.7 Acres
Type Of Ownership: Corporate
Rentable Sq Ft: 87,588
Zoning: PD-14 – Planned Development
Parking: 364 Spaces
Parking Ratio: 1 Space / 300 Sq Ft
Landscaping: Manicured Bermuda Grass, Mature Shrubs, Tall Trees
Topography: Level on Grade with Adjacent Streets
Street Frontage: 420 Feet on Corn Valley Road, 1060 Feet on
South and East Side of Twelve Oaks Drive, 840 Feet on East and
West Side of Oak Lane
Cross Street: Corn Valley and Pioneer Parkway
Traffic Counts (vehicles per day): 27,591
Highway Access: Pioneer Parkway, Beltline, G.H. Bush Tollway
Land for Additional Development: None
Construction
Year Built:  1978
Construction Type:  Steel Frame, Concrete Post Tension floors,
50 yr Tile Roof
Number of Buildings/Floors: Nine Buildings, Each Two Stories
Size of Suites: 150-5,000 Sq Ft
Floor Plate Size:  Avg. Plate 5,500 sq ft
Exterior Walls:  Stucco
Roof:  Concrete Monier Tile Supported by Steel Beams
Foundation:  Post Tension Concrete
Parking Surface:  Concrete
Mechanical
Elevators:  Three
HVAC:  Computer Monitored Individual Package HVAC from
1/2 to 4 Tons
Interior Detail
Walls:  Gypsum Board Over 2″ x 4″ wood studs
Ceilings:  Suspended Acoustical Drop Ceilings
Floor Coverings:  Plush 26 lb Over 1/2 lb Rubber Padding
Rest Rooms:  18 Common Area, Additional Private Restrooms in
Premium Suites
DFW is the FASTEST growing metropolitan area in the United States. DFM Metroplex consists of 12 counties
Fourth largest metropolitan area with 6.5 million people.  The cost of doing business is COMETITIVE and well below other major markets.  DFW Metroplex is the largest market in Southern U.S. and ninth largest in the nation. DFW Airport is the largest airport in the state, 2nd largest in the U.S.  Metropolitan area is home to 57 Fortune 500 Companies including AT&T, Dell, Texas Instruments, Southwest Airlines, and ExxonMobil, the number one corporation on the Fortune 500 list!  Metroplex is home to the Dallas Cowboys NFL team, Dallas Mavericks NBA team, Texas Rangers MLB team, Dallas Stars NHL team, the American Airlines Center, the Cotton Bowl and numerous renowned museums.  DFW has a large working-age population and second largest job growth in the United States