Investment Grade Residential Income Properties Available
Investment Grade
Residential Income Properties
Residential Income Properties in 12 U.S. Markets
Your Property Will Have Tenants in Place At Closing!
Professional Property Management
Operating Expenses Vetted & Underwritten!
Mitigating Risk the Key To Increased Returns
8%-12% Cash on Cash Returns !!!
Mitigating Risk
Join The BuyersUtopia Crowd
Investment Grade Residential
Vetted Off Market Residential Rentals
Real Yields with Real Residential Income Properties
Are you ready to invest in fully turn key residential income property?
If you are considering buying a residential income property you can make solid predictable returns but you have to mitigate your risks.  Do location based risk assessments, buy properties only in areas with optimal owner occupant vs non owner occupant ratios. In addition to occupancy characteristics that historically influences investment performance look at social economic characteristics like crime data specific to the location of your property.  Make sure that renovations are included in the acquisition costs, mis-budgeted rehab costs are the single biggest killer on returns. Focus on rent-ready property with tenants in place from day one.
Prefer Commercial Net Lease Investment Grade Credit Tenants | Visit Investment Grade Real Estate
Underwrite your deal like a professional.
The sad truth is that many residential income properties underperform because operating expenses are under reported. Many real estate wholesalers and sellers of income properties overstate high returns to investors by not accounting for and budgeting typical operating expenses in their pro formas. Commonly expenses like maintenance and vacancy are not allocated for in their return calculations Don't let this happen to you. This is a big mistake and how unsuspecting investors often get taken advantage of. It is vitally important that cash on cash returns for residential properties be calculated with the same conservative  analysis standards the we apply to commercial income properties. Make certain that you understand the real numbers behind every deal .   NOTE: Contact us and we will provide you detailed guidelines on How To Analyze Income Properties For A Profitable Investment .
Why Residential Income Property
Warren Buffett, chairman and CEO of Berkshire Hathaway is bullish on residential income property and you should be too. Warren is widely regarded as one of the world's most successful investors. He recently appeared live on CNBC's Squawk Box program. Among the many topics covered was the housing market. Here is Warren's latest advice on investing in investment grade residential income property. Buffett starts off by pointing out, "…equities are still cheap relative to any other asset class," but added, "I would say the single-family homes are cheap now, too." He then made this startling statement: "If I had a way of buying a couple hundred thousand single-family homes… I would load up on them."
Focus on well managed, renovated residential income property
Warren does admit that a critical issue is having a way to effectively manage the residential income properties: "… the management is… really the problem because they're one by one. They're not like apartment houses."  Managment is critical and hiring the best local professional property management companies is mandatory for success and must be budgeted in your operating expenses. All investment grade properties in the BuyersUtopia network have tenants in place at closing.  This helps mitigate against excessive upfront holding costs and vacancy expenses to our investors. The income stream starts from Day 1.  To protect the income stream of our investors additionally we insure not only the property against claims but also the tenant themselves against job loss. This further protects the investors income stream and mitigates risks.
The Buyers Utopia network continues to see a strong appetite for residential income properties form REIT's and Equity Funds going after large portfolios, to individual investors building their real estate investment portfolios one residential asset at a time. Partnering with the Buyers Utopia Network on income property acquisitions brings predictable cash on cash returns and working together we "vet" each acquisitions to get to the real yields of each property all while mitigating risks in the process.
What are the Trends that are moving Wall Street Institutional Capital to Single Family Rentals
The single biggest trend is that America is becoming a Rentership Society. Homeownership is declining and in turn their is a rising demand fro rentals.  The homeownership rate has fallen to 65.5% from a high of 69.2%. The effective rate (not including delinquent borrowers) is already below 60%. With this rising demand for single family rental properties rents are going up and vacancy rates are falling across the country.  The single-family rental asset class is estimated to be $3 trillion in value. Wall Street typically doesn't just like and idea they love an idea and right now they love the returns and opportunity offered by the single family REO to Rental market. Over the past 18 months 6-8 Billion has been raised by institutions and private equity companies to acquire rehab rent and manage single family home portfolio's.
What does this all mean for the average investor?  The time is now to get into the game and start building your portfolio. Today we still have opportunities for solid Cap Rates on rehabbed and tenanted properties. As more and more Wall Street institutions enter the residential rental market that has been typically run my Main Street mom & pop investors undoubtedly their will be some Cap Rate compression. In fact we are already seeing this in some markets because of the sheer amount of capital that is coming in.  If you have been considering investing in a turnkey rental NOW is the time.
Top 5 Reasons Why You Should Invest Now in Residential Income Property
Reason 1- Earn monthly income secured by real property.
Reason 2 – Rental income offers better returns than the bank, and is less volatile than stocks.
Reason 3 – In certain markets, our residential income properties are often purchased below cost of build.
Reason 4 – Rentals rates are high, with growing demand.
Reason 5 – Potential future appreciation is a "bonus extra."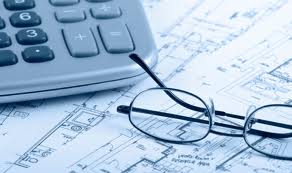 BuyersUtopia acquires properties through multiple channels, developed over years of industry experience. However you don't purchase your individual income property until it has been fully rehabilitated and a tenant is in the property. That is a critical difference as most real estate investment companies use "projected income numbers" to get investors interested in a property, we rely on only "actual income numbers" and real leases and you don't close unless it is in place. All investment carries some risk. Our approach reduces your risk to the absolute minimum. We offer investors ONLY attractive properties in good condition, with a clearly established rental market.
How Does The Buyers Utopia Network  Do It ?
Step 1: You contact our experts who work with REIT's, Equity Funds and Private Investment Groups in the top real estate markets nationwide to contract inventory!
Step 2: Our local asset teams & rehab specialists renovate the assets to prepare the properties for rental!
Step 3: Our investment loan specialists can help you finance the acquisition!
Step 4: Our insurance specialists make certain your asset is insured at the lowest premiums!
Step 5: Our properties will have a tenant prior to your closing, or you don't close !
Step 6: Together we "vet" all operating expenses to insure your property produces positive cash flow!
Step 7: Your property managers take care of your investment!
What does a good Residential Income Property Have?
All our Residential Income Properties have the Renovation's Costs already Included in the Price !
All our Residential Income Properties have  Tenants in Place Prior to Closing !
All our  Residential Income Properties have Professional Property Management Included!
All our Residential Income Properties offer Immediate Positive Cash Flow From Rental Income!
All our Residential Income Properties offer Cash on Cash Returns from 8% -12%
Do you want to Improve Your Net Worth Through Ownership of Real Cash Flow Positive Property?
Do you want a Long Term Plan For Financial Freedom that gives you CONTROL Over Your Future ?
Do you want to be diversified in The Top U.S. Markets for Residential Income Properties?
Do You Want A Partner that Will Underwrite, Analyze and Bring 1/2 the Money To the Table?
Watch Warren Buffet on CNBC talking about Single Family Home Investing