Los Angeles Investment Property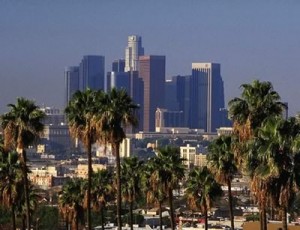 Many investors focused on the Los Angeles Real Estate market have been trying to take advantage of the current inventory of bank owned real estate, but have been frustrated by bank REO departments and the the short stale process.  Foreclosure homes for sale can be one of the most cost-effective ways to buy real estate in today's market, but it's important to understand that securing the best deals means knowing exactly the right steps to take. Many professionals investors find that buying low-cost foreclosure properties is much safer and brings in better profits than does investing in other types of real estate.
In order to obtain the most lucrative price on Los Angeles investment property investors are best served to purchase property directly at a foreclosure sale on the court house steps, but for investors lacking the experience however many potential problems and you could be bidding on a property with a whole host of issues that could cost you.
Finding about the right property at the right time is very crucial as the foreclosure market is highly competitive and everyone wants to secure a good deal for themselves. Regardless of the preferred method for locating distressed properties, it is imperative to thoroughly comprehend the different foreclosure processes in order to develop and implement a successful investment strategy.
Many professionals investors find that buying low-cost foreclosure properties is much safer and brings in better profits than does investing in other types of real estate.
2010: Why Invest In Los Angeles County Trustee Auction Properties?
Simple and secure investment strategy
Buy low, sell higher
Buy foreclosed homes in Los Angeles at up to 30% discounts to value
Yes, $70,000 to $200,000 below TODAYS value
Short investment turn around time
Los Angles Investment Property We Make It Simple & We Do The Hard Part
We sort through and evaluate the hundreds of homes scheduled for foreclosure every day
We buy the diamond deals with our funds
We present the properties to you for your consideration
Security: When you buy the property it is in YOUR name
You pay exactly what we pay at the auction
You pay us a flat fee or we can partner with you
You pay us only if you buy
Marc Paul and Robert Robotti, co-founders of the Los Angeles-based SCI Real Estate Investments, with a nationwide portfolio of over $2 Billion in residential and commercial property, today introduced TREO Capital Group, Inc., a highly focused real estate firm that enables buyers to uniquely capitalize on the investment property opportunities presented by today's residential foreclosure market.Along with principals Janice Jay, Berto Gonzalez, Jay Belson, Matt Epstein, Joel Adelman, Michael Sihilling, and Dieter Hochheimer, the TREO real estate team has developed a state of the art process to monitor and purchase distressed-priced residential real estate at auctions in Los Angeles County.
"Investor/Buyers know that now is an incredibly opportune time to purchase deeply discounted residential homes in Los Angeles County," said Marc Paul, President, who is also the former head of the Foreclosure Divisions of Merrill Lynch Realty and Prudential California Realty. "Currently there are thousands of distressed-priced homes scheduled for auction each week in LA County alone. The challenge for buyers is that most are unable to track all the homes scheduled for auction, analyze all the market and sales data, perform a title search and make a decision to buy…oftentimes in a matter of hours. TREO has developed a sophisticated system to do all of that for qualified buyers, through its unique 'turnkey asset management program.'"
"TREO principals have already purchased over 30 homes in Los Angeles County for prospective buyers," commented Robert Robotti, TREO's CEO. "There is a wide range of pent up demand from high net worth individuals, corporate and institutional investors for our TREO investment opportunities. Most of our clients acquire multiple properties each month seeking to earn yields that can regularly exceed 30% IRR. TREO's extensive team experience and financial resources allow it to be a top choice among investors seeking to receive the 'turnkey' services provided by a truly professional organization."
About TREO Capital Group
TREO Capital Group, Inc. is a real estate company that enables buyers to purchase distressed-priced residential real estate. Based in Los Angeles, TREO is comprised of over 20 real estate professionals who have combined experience in selling over 1,400 real estate owned (REO) properties as brokers and have purchased over 120 foreclosure properties as principals.
Note: Many California real estate investors are still targeting markets outside of the Golden State for strong returns and better fundamentals, for instance Denver Investment Property has been a market of particular interest to Californians.