Real Estate Articles tagged with: des moines iowa property staging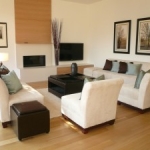 Des Moines Investment Property Staging
Foreclosures are at record highs all across the country, which has created significant opportunity for real estate investors and prospective home buyers.  With overbuilding in the West Des Monies and Jordan Creek areas, 2000 built or newer homes are available at discounted prices.  Foreclosed homes purchased by real estate investors to be repaired and sold again are reaping the benefits of staged homes.  
Prior to distressed real estate markets, homeowners were able to sell their property without having the home staged fairly easily.  In today's market, buyers …