Airbnb Investment Property: Should You Buy an Airbnb in 2023?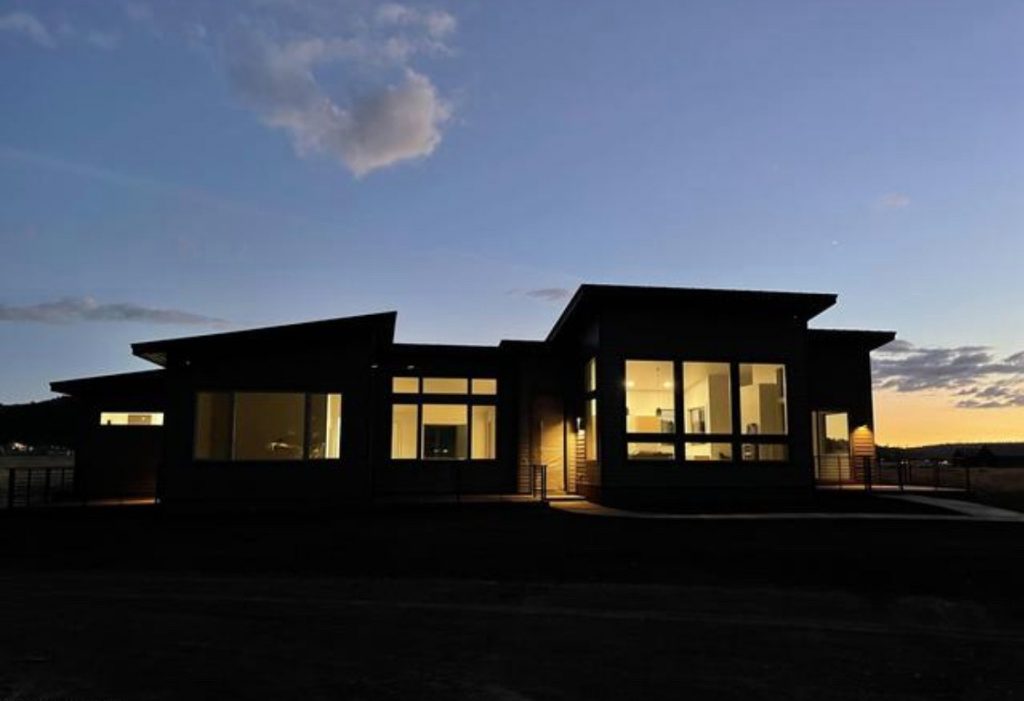 Many people have wondered about Airbnb. They offer a different way to travel. People can stay in a home that someone else owns. It's an exciting idea, and it has become trendy.
Some people have decided to become Airbnb hosts to make some extra money. This can be a good idea, but knowing what you are getting into is essential. This article will explore the advantages and disadvantages of becoming an Airbnb host. Keep reading to learn more.
What is Airbnb and How Does It Work
Airbnb is a great way to travel because it allows you to stay in local neighborhoods and experience what it is like to live there.
A real estate investment may be a good idea if you want to make money without doing much work. But there is a difference between traditional investment properties and Airbnb properties.
An Airbnb property is when you rent out part or all of your house to people for a short time. This way, you can have many guests stay at your home throughout the year. Traditional investment properties are rented out for a long time to one person.
The Impact of COVID-19 on Airbnb Investments
Before buying any investment property, it is essential to look at the market and see what is happening. Many companies struggled in 2020, but Airbnb laid off 25% of its employees. This doesn't mean that Airbnb isn't profitable anymore. Instead, we see a different trend in some markets. For example, rural Airbnb rentals – like cabins or cottages – are currently surging as people who have been cooped up at home seek safe travel destinations.
As a result, people considering investing in an Airbnb property may want to wait for six months to see how these trends hold up.
Is an Investment in Airbnb More Profitable Than a Conventional Investment Rental Property?
Each investment is different, so there's no one answer to this question. But in high-demand areas, renting out your house through Airbnb can lead to more money.
For example, if you want to rent out a one-bedroom apartment in Los Angeles, the average monthly cost of that apartment is $2,563. If your tenant signs a 12-month lease, you could make around $30,000. But if you rent it out for short periods through Airbnb, you could make more than that.
According to AirDNA, the average daily rate for an Airbnb in Los Angeles is just over $190. That means if your unit is occupied 67% of the year, you could make over $46,000 from renting it out – which is more than what you would make from traditional renting! Remember that Airbnb also charges renters a maintenance fee, which could save you money on repairs down the road.
Even though renting out your house through Airbnb can lead to more money, it's important to remember that there are critical differences between these rental properties. You need to consider how those differences will impact your wallet before deciding.
Potential Extra Expenses to Consider When Investing in Airbnb
As with any investment, there are both known and unknown expenses. However, you should consider some things when managing an Airbnb. For example, you might need to furnish and decorate your property and pay for things like maintenance and utilities. You might also need a more expensive home insurance policy to cover your rental.
This is in addition to more common real estate investing expenses such as mortgage payments, insurance, repairs, and maintenance. By being aware of all the potential costs before you commit to an Airbnb investment property, you can better assess whether or not it's a good fit for you financially.
What are the Pros and Cons of Airbnb?
The Airbnb market is becoming increasingly competitive as travelers demand hotel-like amenities and services. As a result, real estate investors should focus on providing a personal and individualized touch to their properties to stay ahead of the competition.
The benefits and drawbacks of increased standards:
Pros:
You can make more money if you rent your house out on Airbnb.
You will not have to rely on people renting your home for long.
When you advertise your home on Airbnb, it will be easier to find renters.
Cons:
One is that you have to pay more money for furnishings and decorations.
You also have to pay more for electricity and water since renters will use these services.
Another downside is that you may not have as much security if you have long-term tenants since they may not feel as obligated to take care of your property.
But despite these disadvantages, managing an Airbnb can be a great way to make some extra money.
How to Select the Perfect Airbnb Investment Property for You
Some people think an Airbnb investment is only for owning a vacation rental home. But this is not true! People use Airbnb for all sorts of reasons, like business travel. So you can make a profit from Airbnb no matter where you live.
To get started, look at what properties are in demand near you. You can also rely on experts to help you choose the right property for your investment.
Bryce Welker, who owns multiple Airbnb rental properties, says, "I followed a template I found online that walks owners through the furnishing and set-up process to equip an Airbnb rental for short and long-term stays."
Is It Necessary to Reside Close to My Airbnb Rental?
No, it is not necessary to be close to your Airbnb to succeed. You may need a property manager if you invest in a property not tight to your primary residence, but this may not be bad. Some experienced Airbnb hosts find great value in having help.
Sometimes people who say they want to rent your house change their minds. As a result, they might not do what they said they would, which can be very frustrating. If this happens a lot, it might be a good idea to hire a property management company to help you.
Factors to Consider Before Investing in Airbnb
Airbnb has become a popular way to make money from renting out extra space in your home. But before you sign up to be a host, there are a few factors to consider:
Think about whether you have the correct type of property. For example, if you live in a densely populated urban area, you may be able to charge higher rates than someone who lives in a more rural location.
Consider the amount of space you have available and whether it is suitable for guests. For example, if you only have one spare bedroom, you may not want to deal with the hassle of having constant renters coming and going.
Think about your comfort level with strangers in your home.
If you're uncomfortable with strangers staying in your house, then Airbnb is probably unsuitable.
What Cities Have the Highest Occupancy Rate for Airbnb?
We have talked about how COVID-19 has changed things for Airbnb. It is harder to know which are the best cities now. The best cities in the past have been Palm Beach and San Francisco, but it might be a good idea to wait before choosing a location until we know more.
The Future of Airbnb and Its Potential Growth
Airbnb is a company that allows people to stay in other people's homes when they are traveling. Some people think this industry (Airbnb) will grow significantly in the next few years. That's because many people travel, and they might prefer to stay in someone's home instead of a hotel. Airbnb is doing pretty well now, but it still has room to grow. That's because it is competing with other companies that offer similar services, and those companies are getting bigger too. In addition, most of the money spent on tourism (people going on vacation) will be online by 2026. So Airbnb has a good chance of growing and making more money.
Considerations for Legality
Every place has different rules for Airbnb. For example, some areas might want the property to be someone's primary home. If there is an HOA, they might have more rules for you to follow. You will need to research the local regulations for Airbnb before buying a property.
The Verdict
If you're investing in Airbnb, you need to consider all the pros and cons. For example, you might make more money with this investment, but you'll also have to spend time advertising and to take care of the property.
Some people think that it is hard to be an Airbnb host. You might have to work all the time and deal with guests who need things. But if you are a good host and have a nice place, you can make a lot of money.
Now that we know about COVID-19, it's a good idea to wait until the situation is more normal before buying an Airbnb. For example, if you're looking to buy a house that can also bring in income from Airbnb, the risks may be lower as long as you can afford your mortgage without that extra money. If this sounds like your situation, it's a good idea to get preapproved to start the process.