Economy Looking Up for the Self Storage Business in 2012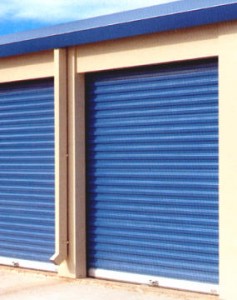 With studies being conducted on economic growth for the upcoming year, there are plenty of stats to mull over. Thankfully though, the results are showing that the self storage industry has room to thrive. Due to signs of upturns and changes in the way many are choosing to do business – including subsidies and a growth in self-owned businesses – 2012 has never looked better.
Unique changes throughout the country will also contribute to business in different ways. For example, Texas, according to an article in Inside Self Storage, will see population growth due to a heavy increase in the job market. The West has upped foreclosures, forcing more homeowners to rent smaller places of residence, which in turn brings a need for storage facilities. As for the rest of the country, most regions have continued to grow throughout the last quarter.
2011 Final Quarter Figures
The self storage business saw an upturn toward the end of 2011 as well. Some key stats:
-Private sector hiring increased by 22,000 from the final quarter of 2010 to 2011
-Self storage companies in the Northeast saw a spike in business by the third quarter of 2011
-Retail sales have shown a steady rise, 3.8% in holiday shopping alone
-Property sectors showed growth in 2011's fourth quarter
If these preliminary figures and projected outcomes prove to hold true, the self storage industry can continue to earn significant gains. Another factor to take into effect is strict bank policies, which are forcing foreclosures nationwide. While for many this may mean downsizing, for others it can mean looking for a way out – out of the foreclosure, not their home. Areas such as Rhode Island are providing policies to help homeowners keep their properties. And tax breaks on mortgage debts could potentially hurt self storage renting trends.
However, due to the continued uncertainty of the real estate market, fewer citizens are buying homes, opting to rent instead. And those who are purchasing are buying smaller, more affordable houses, once again increasing the need for storage units.
Outlook Summaries
Bottom line, self storage facility owners can look to see an increase in profits this coming year. Due to projected figures, buyer trends, and the continued viral exposure of self storage units (thanks to TV shows and vast internet exposure), numbers are looking to be deep into the green.