Self Storage Facilities Best U.S. Real Estate Sector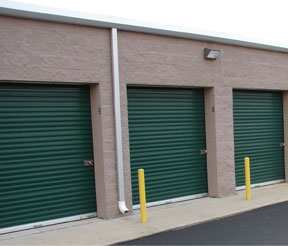 When it comes to owning property, there are a number of avenues that one can take. But, despite all of the available options, one seems to stand above the rest – self storage facilities. Because of their low maintenance costs (no carpets, no toilets, low capitol rates, etc.) and ability to bring in high returns, self storage facilities have continued to grow into the best form of real estate investments over the last decade, according to studies by Bloomberg. Self storage companies, located all over the country and the world, are showing the highest total returns, paired with the third-lowest volatility, as shown by Bloomberg's riskless return rankings. These self storage facilities have continued to gain private investors, obtain properties with low debt ratios, and grow their profits considerably, said the article. Public Storage, the country's largest self storage company, sits at a debt to asset ratio of 22.5 percent, and their average REIT is about 45 percent.
While self storage's numbers have continued to grow, they're slated to grow even higher in 2012. Investors are learning the value that can come with a low-maintenance property. While traditional landlords have to paint, schedule carpet cleanings, etc., self storage owners can turnover a rental to a new tenant as quickly as the same day. All that's needed is access to a broom, the article said. With high stock numbers, increased awareness about profitability and low maintenance, it was only a matter of time before the market began to catch on.
This year alone, both rent prices and tenant numbers are scheduled to be on the rise. With fewer facilities being built, the demand – and therefore the cost – will hit an increased level, having already risen by of $2 (sitting at an average of $90 per month) in the first quarter of 2012. According to Bloomberg's studies, average rents will continue to rise between 3 and 3.5 percent, and occupancy levels will grow between 1 and 3 percent. In fact, occupancy is already on the upswing, growing by 1.1 percent (now sitting at 81.1) in 2012's first quarter.
Now more than ever the self storage industry is continuing to grow. Especially in a time of economic uncertainty, owning storage units has proved to be a profitable, easily maintained source of property ownership. And as it seems, 2012 is only looking better.