Jacksonville Florida Real Estate Buyers Acquisitions of Single Family Rental Properties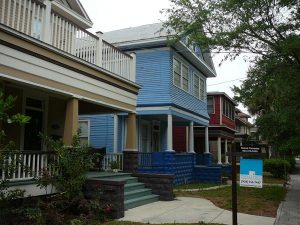 We are currently looking to acquire individual and portfolio's of single family homes in the Jacksonville Florida market. The BuyersUtopia network is made up of numerous individual investors, private equity firms  and institutional investors that are aggregating single family rental properties in the Jacksonville Florida market.
We can buy Class A and Class B properties in the greater Jacksonville area including the Northside, Westside, Southside, and Arlington, as well as the Jacksonville Beaches.
We can also buy single family rental properties within the four municipalities within Duval County which are outside of Jacksonville's city limits: Baldwin, Atlantic Beach, Neptune Beach, and Jacksonville Beach.
Class A single family rental assets can be acquired  in the high single digits  gross rental yields while Class B -C  single family property in the low double digits.
On all single family rental rental acquisitions in Jacksonville, the expenses must be  50% or less (including property management, maintenance, tax, insurance, vacancy, HOA, & credit loss). Tenants must not be in default or late on rent payments.  All deferred maintenance will be deducted from the purchase price.  Our investors will consider and often prefer to hire existing property management.
In order for the property to qualify as a "A" Class home the following criteria must be met: Average Rent = $1000+, Year Built = 2000+ , Built with Brick, Stone, or Stucco (minimal vinyl siding) have a Garage. Preference to 3 Bedroom 2 Bath or larger properties.
In order for a property to qualify as Class "B" Rental Home the following criteria must be met: Average Rent = $800+,Year Built = 1980+ and/or has been substantially updated and rehabbed, Built with a combination of Brick, Stone, Stucco, or vinyl siding has Garage/Carport/ Driveway. Cap Rate preference to 3 Bedroom 2 Bath or larger single family homes.
If you have an off market property ( or portfolio)  that you want to sell quickly  Contact Us Here about selling your Jacksonville Rental Property