Retail Investment Property – Single Tenant Triple Net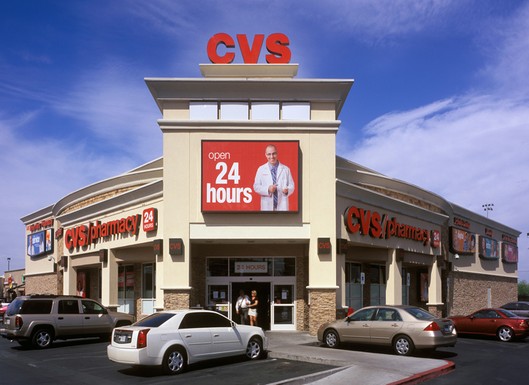 When many investors consider triple net lease properties, they look to office buildings.  However, many other types of real estate purchases will fit well with a NNN lease structure.  Depending on the investor's goals, retail properties provide many diverse and stable options for building the investment portfolio.  Retail investment properties encompass a wide range of business types and tenant profiles.
Drug stores are one of the most prolific types of retail real estate, and one of the most secure investment vehicles.  The consumer always needs prescription and over-the-counter medications, and several national chains, including CVS, Walgreens, and Rite-Aid, open new stores regularly all over the country.  Drug stores have diversified to include low-cost medical and vaccination clinics and other services that appeal to a population that is both living longer and, often without health insurance, turning toward do-it-yourself medical treatment.  In addition, consumers recognize the drug store setting as a preferred place to purchase occasion cards and gift wrap, cosmetics, and photo processing services.  The national drug chains represent some of the strongest corporate profiles, with the demonstrated ability to endure all types of economic conditions.  Finally, drug stores are appealing to many investors because the building profile is simple and fairly small, so affordable for most investors.
Banks and related financial institutions (credit unions, savings and loans, etc.) are also desirable for the investment profile, although recent economic events have rendered some banks less stable than is ideal for the tenant profile.  Banks are typically long-term tenants that are easily qualified by the investor due to the amount of financial data they must publish under federal banking laws.  Like drug store properties, banks are typically smaller buildings although the amount of security and other specialized equipment required in bank buildings does increase the cost of the property somewhat.  Also similar to drug stores, the consumer will always require banking services.  Online banking has reduced the amount of brick-and-mortar bank services required by the public, but financial institution properties are an attractive investment profile.
Discount Retailers, aka "Big Box Stores"
One of the largest growth areas of triple net lease investment properties are large discount retail tenants.  Target, K-Mart, Wal-Mart, Costco, and others have become the shopping choice of many consumers, especially in light of the current economic challenges.  As these retailers add additional services to their profile, the consumer can often take care of virtually all their family's needs in one stop.  The facilities are typically very large, requiring a heavy parking load, and may be free-standing or part of a so-called "power center," or collection of big box retailers.  These tenants are typically very stable, with long-term lease commitments and strong financial profiles.  The only true downside for the investor will be a large property purchase price; however ROI on big box stores is typically very strong.
When the investor seeks a stable and well-producing type of triple net lease investment property, retail real estate should definitely be considered.  Tenant strengths and high return on investment make this property profile a highly desirable one.
Related posts: