2013 Real Estate Trends Residential Rental Property in Demand by Wall Street & Main Street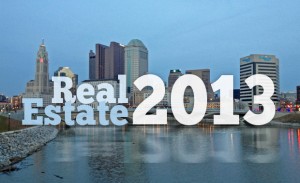 The most significant real estate investment trends of 2013  will be the tremendous amount of institutional capital that will continue to be directed into single-family residential rentals.
The single-family rental market has always existed with some 12 million homes for rent but there never has been this much interest and capital moving into a national institutionally-managed, single-family rentals.  It has been estimated that private-equity firms and other institutional investors have raised $6 billion to $8 billion to invest in this new asset class. Numerous private-equity firms have crowded into the business looking for a way to increase yields and bet on the recovery of the housing market. Institutions growing commitment to this strategy offers fresh evidence that the purchases of residential rental property, which began as a mom-and-pop pursuit, is gaining legitimacy among the biggest private-equity firms.
One of the demographic trends that is leading the push is household formation and population growth in the U.S. both of which are strong trends but new housing supply is also estimated to be 60% below the historical average, creating an even more compelling opportunity to invest.  The investment activity over the past 24 months is simply part of a  larger trend playing out as part of a long-term housing recovery play.
The recent developments may well represent a tipping point as several new domestic and international institutional players have placed big bets on the residential rental property market. Individual investors need to be careful as it seems the institutions are causing some cap rate compression in certain markets. Real Estate Investment Advisor Robert Stec of Ideal Location, Inc whose company works with both individual investors and private equity firms on investment grade income property acquisitions say's, "We have two dynamics playing out, the first is institutions and international investors flooding certain residential markets with significant capital.  The second dynamic is that we are starting to see price appreciation at the low end of the market, which collectively means lower cash yields."  For the individual investor looking to build his portfolio in 2013 he suggests, "Double digit cash on cash returns can still be had but individual investors need to be really selective. You need to do extra due diligence and analyze the risk associated with a properties location as well as really zero in on what the real rehab and operating expenses will be to get to real numbers on  your cash on cash return while mitigating risk".
2013 will undoubtedly be an interesting year for new emerging residential rental asset class.  The institutions that have raised capital in 2012 seem to worried about under accumulating properties and how to get deploy their capital in the most efficient way. With all the capital that has been raised raised prior to 2013 less than $2 billion of institutional capital has been spent thus far making for a interesting 2013 for residential rentals.