Doctor Loan Program Providing 100% Financing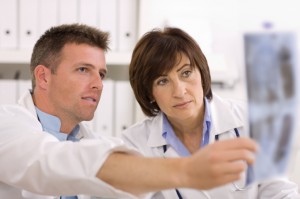 Doctors Loan Program
Buyers Utopia is aware of the unique monetary and time management challenges of medical practitioners today. The Doctor Loan Program provides new and proven physicians with strategic benefits and easy solutions to meet needs related to home financing.
Benefits
New Doctors, Fellows, and Residents.  The program benefits new physicians, as well as residents and fellows, in the following positions and/or scenarios:
those currently in residency;
professionals slated to start new residency within a ninety day period of their closing date;
professionals on track to complete medical fellowship/residency and are under contract to work within a ninety day period of their closing date; or
medical professionals who have started work within the previous twelve month period, either with a physician group or hospital.
Amount of Financing:  Doctor Loan Program
Medical professionals may be able to secure up to one hundred percent financing. This financing can be up to one hundred percent of the value of the new purchase. (Note the following factors:  one hundred percent financing up to $500,000; ninety five percent financing up to $1 million.)
Assistance for Established Doctors
Those licensed, established physicians who have been under hire in the following capacities are eligible for up to one hundred percent of a home's value in new-purchase financing, or, refinancing dollars of ninety five percent for values up to $650,000, and eighty five percent on a $1.5 million loan-to-value ceiling):  resident / non-intern / fellow by a doctors group or hospital (minimum of twelve months).
Understanding, Appreciation, Reward
Buyers Utopia understands, appreciates and rewards physicians via the Physician Loan program. Research reveals medical professionals, such as high-credit score physicians, historically are low-risk when it comes to residential financing. Even those medical professionals who carry a large amount of debt (with high ratios) and those who have limited assets are considered low-risk, comparatively. Further, those physicians who come to the closing table with small (or zero) down payments are historically low-risk when it comes to mortgage repayment.
Under normal circumstances, these can be red-flag items for underwriters, who may very well approve a package, but with a price to pay in higher rates. However, Buyers Utopia views physician finance packages in a different light. The home financing needs of physicians are understood, and, as a result, Buyers Utopia appreciates and rewards doctors. The company offers attractive, one hundred percent mortgages (void of PMI) at low rates.
Let in-house professionals help you with your home financing needs. Choose the mortgage team that comprehends the "big picture" and is ready to assist you with your home financing needs today.