Atlanta Investment Property Market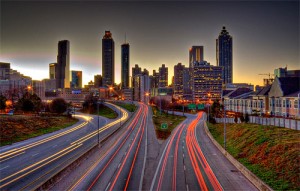 Atlanta Investment Property
For over ten years, the state of Georgia excelled in many areas, including housing. The state was heralded as a top-growing U.S. region.  Then it happened; the real estate market took a severe nose-dive. Cities and states throughout the nation suffered at the hands of a brutal economic crisis, and The Peach State was not spared.
Almost one is three houses in Georgia were underwater. Homeowners owed more on their loans than their properties were worth.  Job losses, budget cuts, layoffs and setbacks crippled enclaves throughout the area. And Atlanta seemed to many experts to be at the epicenter of the turmoil.  Real estate prices in the once burgeoning metro area (consisting of several counties) tumbled fast as the foreclosure fiasco gripped the region.
Things Looking Up
However, things are turning around, and investors are seeing light at the end of what was a dismal tunnel. Recently, some areas of the United States have started to actually hit bottom, and that's good news. Once the market hits bottom, it will start to come back up. A thankful upward trend for the housing market is on the horizon.
Experts can see the upward trend in inventory.  For example, the glut of heavily discounted foreclosures seems to be tapering off. Further, lenders are taking their heads out of the sand and are actually starting to work with homeowners in trouble.
"Approved short sale" is no longer a phrase of the past. Banks are putting forth great effort to work with borrowers. They are working faster to cement short sale transactions and to get stagnant inventory off their books. This short sale approval turnaround is a win-win for the market. How? These transactions cut losses faster for financial institutions, and the process assists homeowners with ridding themselves of properties they can no longer afford. Once a homeowner is freed from a loan they can no longer afford, they can start rebuilding their credit for future purchases.
Area Real Estate Forecast
The current real estate forecast looks promising. Current condominium and home sales will likely remain slow in several areas, for a while, even with historically low home finance rates. However, the market is indicating that overall real estate sales are trending in a positive direction — even though Atlanta housing prices are predicted to decline slightly.
Tip for Atlanta Investors
Real estate investors looking to make strides in the Atlanta housing market should focus on adding only properties with positive cash flow to their portfolios. Using this sure-fire investment strategy, investors can't go wrong. Get a 10% Cash on Cash Return on an Atlanta Income Property