Real Estate Articles tagged with: the city of chicago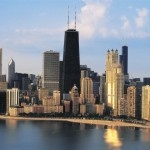 If you've ever wondered about the prices and luxury features of the most expensive condo's in the city of Chicago keep reading. Below are the 10 most expensive condominiums currently on the the market in Chicago.
What do you think worth it ?
Click on an address of one of Chicago's Most Expensive Condo's Currently For Sale to see pictures inside.
[idx-listings city="CHICAGO" minprice="1″ maxprice="10000000″ propertytypes="116″ orderby="Price" orderdir="DESC" count="10″ showlargerphotos="true"]
If your looking for something a little more affordable in your neighborhood plug in your search criteria into the Chicago Map Real Estate Search.
The thaw in bank lending for Chicago apartment buildings appears to have quickened a bit especially for multi family properties in the $750,000 – $5,000,000 range.  These "small balance" properties and their owners are able to take advantage of Wall street CMBS loans previously only available to properties and syndications in the $10,000,000 + range.  The small balance multi family program specifically supports apartment building owners and buyers looking for cost effective institutional quality commercial loans. The program offers non-recourse financing, limited documentation, waived lender origination fees, fully assumable loans, 30-year fully …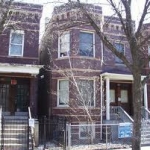 Household grants from $10,000 to $40,000 Available from City for First-time purchasers of  owner-occupied Two-Four Unit Buildings. The City of Chicago has an unusual amount of two and four-unit owner-occupied buildings in the many interesting, livable neighborhoods that offer parks, recreation, ethnic restaurants, and a sense of local community.  Owning a two to four-unit building provides additional income, and allows for future extended family living.
There are many options in the new grant programs. Home purchase assistance is available, reducing down payment and closing costs for first-time buyers who are purchasing …