Loans for Multiple Investment Properties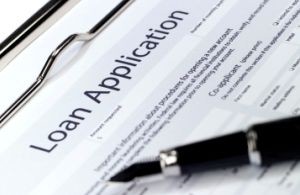 Multiple Investment Property Loans
The housing bubble and subsequent credit crunch has made underwriters ultra conservative in how they evaluate residential investment property loans.
Are you a borrower that wants to refinance or purchase, but is having trouble because you already have 4 financed properties? If this describes you then take comfort in our new mortgage that allows for up to 10 financed properties. This mortgage will allow for purchase and/or refinancing. Take a look at some key information on this new program:
Financing w/ Multiple (4+) Properties
* Eligible Properties- 1 to 4 unit(s), Warrantable Condo's, PUD's
* Max Purchase LTV's: 75% (2nd Home/Non-Owner), 75% (Owner Occ.)
* Max Refi LTV's: 70% Rate/Term (2nd Home, Non-Owner)
* No Cash Out transactions allowed
* Min. Fico: 720+
* Borrower total properties owned must not exceed 10 total.
* Rental Income must be reported on last 2 year tax returns or qualify with payment (PITI)
* Reserve Requirements: Must have 6 mo. reserves for subject property and for each additional mortgage.
* No Bankruptcy or Foreclosures allowed in previous 7 years.
* Available Terms: 30 Year Fixed and 5/1 LIBOR ARMS
Call today or apply online and get your loan approved. Don't let owning more than 4 investment properties prevent you from taking advantage of historic low rates and property prices. Remember, if you are trying to refinance your owner occupied home their are no restrictions on the number of mortgage's you own.
Related Articles:
Residential Income Property Investors Now have Private Money Non Recourse Loan Options Available. I would like more information on residential income property loans!