BU 2.0
Chicago Home Buyers Utopia is the premier online search service for home buyers in the Chicago Area. Since 1996 we have assisted thousands of home buyers and real estate investors with their Chicago Real Estate needs. Simply select the type of property, size, price and areas you're looking in. We will show you all the active property listings and keep you updated of new listings with e-mail's. This includes everybody's listings in the Chicago Real Estate markets — not just ours. When you register for the service you will receive a personalized online account where you can see pictures and learn more specific details about any of these properties.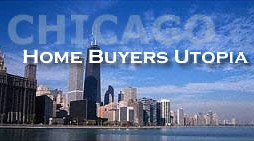 Take control of your home or investment property search. Simply register and quickly search through all Chicago single family homes, condos, lofts, 2-4 flats, and multi family apartment buildings currently for sale.
You'll get updates as soon as new properties are listed – a must if you want to beat out other buyers in our red-hot real estate market.
Best of all, you don't have to depend on – or even talk to – an agent to get started. Our service uses the same Chicago area MLS (Multiple Listing Service) that all licensed real estate agents use. So you can find the same listings without waiting for an agent to search for you, and yet have the freedom to involve our team of experienced agents whenever you're ready.
Why should you use the Buyer's Utopia Free service?
* Search the entire MLS (Multiple Listing Service) 24 hours a day.
* You can choose from over 50,000 properties currently on the market today.
* You will receive timely information from professionals you can trust, and learn how to quickly find the right home for you.
* You will be the first to know about new properties hitting the market, our Listing Alerts keep you updated of all new market activity.
* Maintain control & independence of your real estate research.
* With addresses and maps online, you can drive by homes to decide if you'd like to schedule a private showing of any property.
* Detailed information about neighborhoods, schools, taxes, financing options, property photos and more.
* Access to Insider Information used by professional real estate investors.
* Free No Obligation consultations available from experienced local agents.
* Whenever you are ready our team of Real estate experts are at your service. Move from research to negotiations to closing smoothly and efficiently. Save time and money with our real estate team that is dedicated to providing exceptional service.
Chicago Real Estate Investment & Property Listings Resource
With our award winning web site, founded in 1997, you are guaranteed the most comprehensive real estate search in Chicagoland. Best of all when you find that special property the iDeal Location Team of licensed professionals is available FREE of charge to represent your interests with property research, contracts and negotiations. We are your buyers advocate; Sellers have an agent representing their interests and you should too, we level the playing field.
As you can see from our testimonials we are endorsed and recommended by individuals just like you from all over the city and suburbs. In fact, you can search all of the over 100 City of Chicago neighborhoods, and more than 300 suburban towns in the 6 county Chicago metro area!
Just tell the search engine what you're looking for … and listings that match your specific criteria will be delivered instantly to your computer. It's that easy!
You're just one click away from instantly taking control of your Chicago Real Estate MLS property search!
Real Success Stories From Buyers Utopia Users
"Your online home search saved us a tremendous amount of time, at first we just wanted information to educate ourselves on the market, without the hassle of pushy sales people. Then when the right property came up we where able to move quickly. The Buyers Utopia Service and the iDeal Location Team get two thumbs up!"
Joe & Lori Ryan – Wicker Park
"Thank you…Your service is wonderful, If you are looking for Chicago Real Estate this is a must resource to save you time and money"
Matt Gall – Bucktown
"We were very anxious when we bought our first house. But the pros at iDeal Location made it so easy for us. They took the time to explain every thing and made sure we were well taken care of. I would highly recommend them to anyone, but especially first time home buyers like us!"
Shawn & Diane McAfee-Lyons
"We will let our friends know about your service. Everything you send is right on the money, Thank you very much and keep sending!"
Jeff & Nancy Hubric – Roscoe Village
"Your service is exactly what we needed. We received up-to-the-minute listings on every available property that matched our specifications. We found several properties that fit and then called. The iDeal Location Team showed us the homes and helped us find and buy the perfect one! No hassles whatsoever amazing service…"
Jeff & Megan Beyer – Brookfield
"I was searching for a townhouse in a nice neighborhood. The iDeal Location Team helped me locate a few good choices and then helped me arrange financing! If I had known it was going to be this easy, I would have done this a long time ago."
LaDonna Hudson, North Side
"True professional's I will refer your service to all my friends"
Anthony Turek – Forest Park
"Our family was being relocated to Chicago. I found their website and was able to locate several homes in our price range. We flew into town to view our choices and signed a contract the same day. The staff at iDeal Location took care of everything, from A to Z. I would recommend them to anyone who's looking for hassle-free service. I hope everyone is as nice as they are in our new city."
The Stewart Family – South Loop
"I really didn't have a lot of time available for my Chicago home search, but I just wanted to let you know your service and staff brought it all together quickly and efficiently. Thanks for your help!"
Kurt Rago-Logan Square
"I was looking for a good investment property. I didn't want to wade through the Sunday papers, nor did I have time to drive around aimlessly every weekend. Then, a co-worker told me about BuyersUtopia.com. I was receiving listings automatically and immediately. The searches were so efficient and up-to-the minute, it was easy to spot just the right properties to fit my criteria."
Jason Hartz, Humboldt Park