Memphis Investment Properties
Memphis Investment Properties
$422,500 is the Acquisition Price for all 5 Single Family Memphis Investment Properties.
Minimum 10% Cash on Cash Returns on All 5 Memphis Investment Properties
Contractual Price Protection Against Future Market Declines on all 5 Memphis Investment Properties
Contractual Tenant Protection Against Job Loss & Inability to Pay Rent on all Properties Tenants
Tax Attorney Consultation for Your IRS Compliant Real Estate Investing Structure
We have a block of 5 cash flow positive residential properties available for an acquisition price of $422,500
All the properties have just received full renovations by Licensed General Contractors. All the properties are being sold with new tenant and 12 month lease in place prior to closing.
SOLID CASH ON CASH RETURNS FROM DAY 1
All 5 Properties are producing between 10% -14% Cash on Cash Returns.
We pride ourselves on putting together professional, thorough, factual, honest, starightforward & transparent ProFormas. We always deals with Real Rental Numbers and Real Yields.
Call 312.433.9300 x 20 or Email rob@ideallocation.com For Due Diligence Access to Detailed Pro Formas On This Cash Flow Positive Portfolio
ADDITIONAL SPECIAL INVESTOR PROTECTIONS
All 5 Memphis Investment Properties have a 6 months Landlord Tenant Protection contract. If your tenant loses their job, as landlord you will be protected guaranteed up to 6 months of payments backed by a third party A Rated Insurance Company,
All 5 properties have contractual Price Protection to mitigate and hedge against any risks of market downturns and property value declines. ( by a third party A Rated Insurance Company) This Protects against a worst case scenario and the outcome many real estate investors fear, namely lower prices when they sell the properties. The investor acquiring this package of properties mitigates that risk and can further invest in this turnkey package with confidence.
Home Price Protection protects the equity or value of a property from future market declines by
creating a hedge against a home price index. The index used is the Federal Housing Finance Administration's (FHFA) home price index (HPI). The HPI is a broad measure of the movement of single-family house prices. It serves as a timely, accurate indicator
of house price trends at various geographic levels. It also provides housing economists with an analytical tool that is useful for estimating changes in the rates of mortgage defaults, prepayments and housing affordability in specific geographic areas. The HPI is a measure designed to capture changes in the value of single-family houses in the U.S. as a whole, in
various regions and in smaller areas.
Contact us for The History of Price Protection on Why The Fed Chairman encouraged this Market Hedge
*Properties Have 2 Home Inspections ( Before & After Rehab)
*Termite Inspection
*Full Renovation by Licensed General Contractor
*Flood Zone Clearance
*Title free and clear of any liens or defects
*Properties all includes a 1 year home warranty.
Call 312.433.9300 x 20 or Email rob@ideallocation.com for Portfolio Access & more information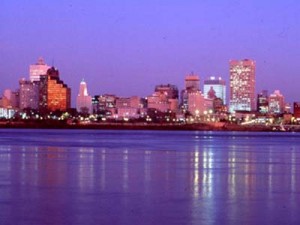 Related posts: