Real Estate Buyers & Investment Loans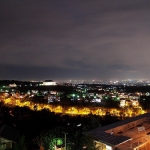 The real estate investment loan market has under gone a fundamental reset after the economic crash.  Out are the loose underwriting guidelines that helped perpetuate the real estate bubble and in are very conservative conventional underwriting criteria for funding of investment real estate.  Gone are the low money down and highly speculative option arm and stated programs investors where using in years past and are fully documented, 75-80% LTV programs that require solid FICO scores.   The reality is that for loans for investors ( non-owner occupied properties) is that available credit is still very tight although there are options out these.  Contact us for us to help you evaluate available investor loan programs option on the conventional side.  The fact that the investor loan markets  are so tight and in some way this over correction will prolong having many over supplied markets return to equilibrium.
This shortage of investor credit in a market chalk full of real estate investment opportunities is creating a unique opportunity for private debt and equity to fill that need for real estate investor funding
If you need private money for your real estate project but you can't find it?  BuyersUtopia is working with both structured real estate private equity and direct debt provider using a nationwide network of private lenders, life insurance companies, real estate private equity groups, hedge funds, and our own private investors. Minimum loan amount is $200,000 and maximum is $10,000,000.  No small balance loans please!
Brief overview of our private money options
* Not so hard money program starting at 8.99% and 3 points
*70% Loan to Cost Purchase Rehab program for residential 1-4's.
* Fractured Condo program for partially completed condo, townhome, and residential complexes nationwide
* Hotel purchase and rehab loans
* Land and lot loans-minimum loan amount is $250,000
* Commercial bridge program for multi-family, mixed use, student housing, medical, retail, warehouses, and office.
* SBA "Look Alike" program for owner user's
* Trophy Home loan program for homes $3 million up to $20 million
* Bulk REO program for multiple residential purchases and cash out.
* Stated Income programs for both Commercial and Residential properties (true asset based lending)
* Distressed Note purchase program-We will fund up to 60% of your NPN's!
* Private equity to get over the LTV "Hump" (10-20% cash down program)