Finding Triple Net Lease Investment Properties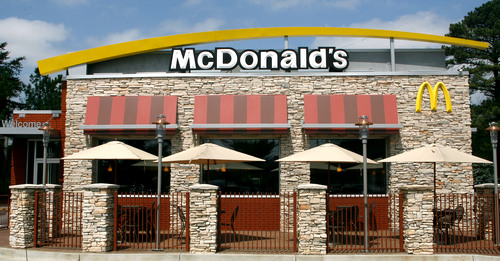 A popular choice for real estate investors today are commercial properties, especially those with national tenants under triple net leases. These properties are attractive because, under a triple net lease agreement, the tenant is responsible for virtually all costs associated with the property, including taxes, insurance, maintenance, and upkeep.  Not only do these properties build equity for the investor, they typically produce positive cash flow, reliably and almost immediately.  For the tenant, triple net leases allow for complete control over the facility but without the inherent risks or cash outlay.
Triple net lease investment properties may be purchased with a tenant in place, or the investor may choose to structure the investment by identifying a tenant and then locating a property that meets their needs.  Either way, there are a variety of options for locating these popular properties.
Real estate agents may be the first method an investor considers when planning to purchase a commercial property.  Investors who have purchased residential investment properties do typically use the services of a licensed real estate agent, and may logically assume that commercial properties should be acquired the same way.  Unfortunately, real estate agents may not always represent the best choice in this case.  The commercial real estate industry varies greatly from how things are done in the residential market and commercial buyers' agents – especially competent ones – are sometimes hard to locate.
In most states, regional multiple listing services, the gold standard for finding residential properties, are not a reliable source for locating commercial properties.  Consequently, the investor's real estate agent must be extremely familiar with the local market conditions and what properties are available that fit the investor's specific needs.  Unlike most residential purchases, an investor without an agent can negotiate with the seller to reduce the property's purchase price by the amount that would normally be paid to an agent or broker. However, a good agent will be able to negotiate terms of purchase that may be just as favorable, sometimes more so.
Novice investors in triple net lease properties may be best served by having an agent, however many investors prefer to research and locate properties themselves.  In that case, several reliable alternatives do exist.  Depending on the investor's local market, properties may be advertised in the local daily newspaper or in specific business journals.  Online sources for locating properties include Craigslist, LoopNet, BizBuySell, CityFeet, and CommercialRealtor.  Local commercial real estate firms may have listings on their site that you can peruse, although they may require the investor to provide contact information.  Finally, many national tenants that engage in triple net leases may list potential investment opportunities on their websites.  Companies such as Home Depot, Lowes, PetSmart, Walgreens, and Wal-Mart are excellent examples.
Whichever way the investor chooses to locate triple net lease investment properties, consulting with an attorney and tax professional is always a must prior to signing any legal documents or making a purchase with significant financial implications.
Related posts: