Private Money Investment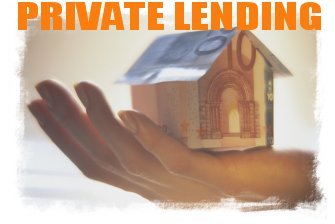 Private Money Investment via private lenders and hard money lenders have fueled our economy while conventional banks still continue to stay on the sidelines for investment property loans.  What has become evident is that there is so much demand in the market for private money that it' a great window of opportunity for investors to participate and earn high returns as private money lenders.
Investors must be smart in their anaylsis of deals however, for many investors and borrowers the old adage "that real estate values always go up"  is clearly not true.  While private money real estate investment  has been a relative safe haven for many years, caution is the best approach to investing in a market that has seen an implosion in values on many asset types.
One example, raw land or undeveloped land proves to be a risky investment, especially in rural areas. In a recent analysis of property values in rural markets across the United states, values for this type of asset class has plummeted nearly 55% overall in over 25 major markets.
Private Money Investing Tips
Having said that, finding the right asset class to invest in is important if you are considering getting into the private money investment game.   There are many outstanding opportunities available for investors and lenders. The rule of thumb is stick to metropolitan areas with good potential for growth and stability.
Many hard money lenders invest in certain niches such as commercial properties or investor rehabs.   The key is to remember that low loan to value ratios are a critical factor to making a good investment.
Private & hard money lenders have fueled our economy while conventional banks still continue to stay on the sidelines. In the coming years there will be even more opportunities for savvy investors to become private money lenders than ever before.  Low double digit returns coupled with low loan to value and the security of 1st lien position help to protect your investment capital.  For real estate investors that would like more detailed information and a free report on how to get into the private lending game simply contact us for a free report. We will included detailed insights such as underwriting tips as well as how to use a self directed IRA for maximum ROI.
If you are not looking to become a private money lender but instead need access to private money you may also contact us and we can direct you within our Buyers Utopia local private money networks.
Related posts: